Projects | Superfund Cleanup
Cleaning and recovering oil from wastes produced in oil field production and operations of oil refineries and petrochemical plants.
Cleanup of soils or other materials which are contaminated with PCBs or other heavy organic compounds, such as coal tars and industrial chemicals.
Reduction of solid wastes such as plastics and rubber into usable oils and other hydrocarbon or energy products.
Processing of used, dirty lubricating oils for recycling, and recovery of the oil fraction.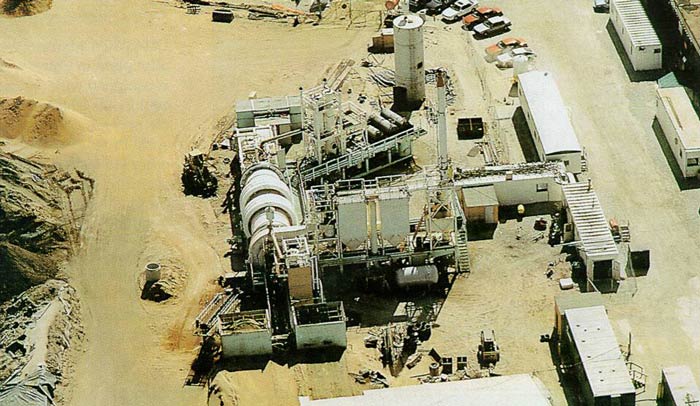 Waukegan Harbour Superfund Site (circa 1990)
In the pyrolysis treatment, organics and water are separated by anaerobic thermal desorption as vapours which are condensed to liquids in a second step of the system. When treating contaminated soils and sludge feeds, the oil fraction is potentially recyclable, depending on the type of contaminant, and the main product is the cleaned solids fraction.